If you take a minute to check out the condo market in the GTA, you will quickly find that this is a very hot market and why? More people are discovering the advantages to condo living; Front door security, indoor gyms and pools, no having to shovel snow or rake leaves, and the list goes on.

Within the last few years, the number of condos for sale has practically tripled and this is because condo living has become more attractive to many. Added to this is the fact that due to a rapidly growing population in the Greater Toronto Area, it has become more feasible for developers to build condo complexes. However, this does not mean that there are not other types of homes to be found in Toronto. Townhouses and detached homes are still very much alive and spacious homes in the suburbs still reign supreme.

Toronto is a very big and busy city. Lots of persons work and live in the city and many find it easier to work close to where they live or visa versa. This is why you would often find that those working in the city's core often go after many of those modern units while others working in the suburbs prefer to live there.

The trick of the trade for many is to try and avoid the long commute to and from work. If you live in a condo in North York for example, chances are that you would probably be working in the midtown Toronto area. At the best of times, commuting to and from work could be more of a stress rather than an enjoyment so you need to find a good combination of distance between work and home.

There are several ways for you to find your ideal home in Toronto. Among them are: Toronto MLS listings, experienced real estate agents, and of course the Internet. The by word of mouth method is also another way that still works.

Toronto is a very lucrative market for entertainment companies, retail outlets, chain stores, and restaurants. The city is rich in international cuisine, cultural diversity, plus much more. Students can enjoy a variety of educational institutions and job opportunities are plentiful.

So there you have it. Plenty of great condos to choose from, lots of shopping to discover and explore, and an abundance of fine dining to sample.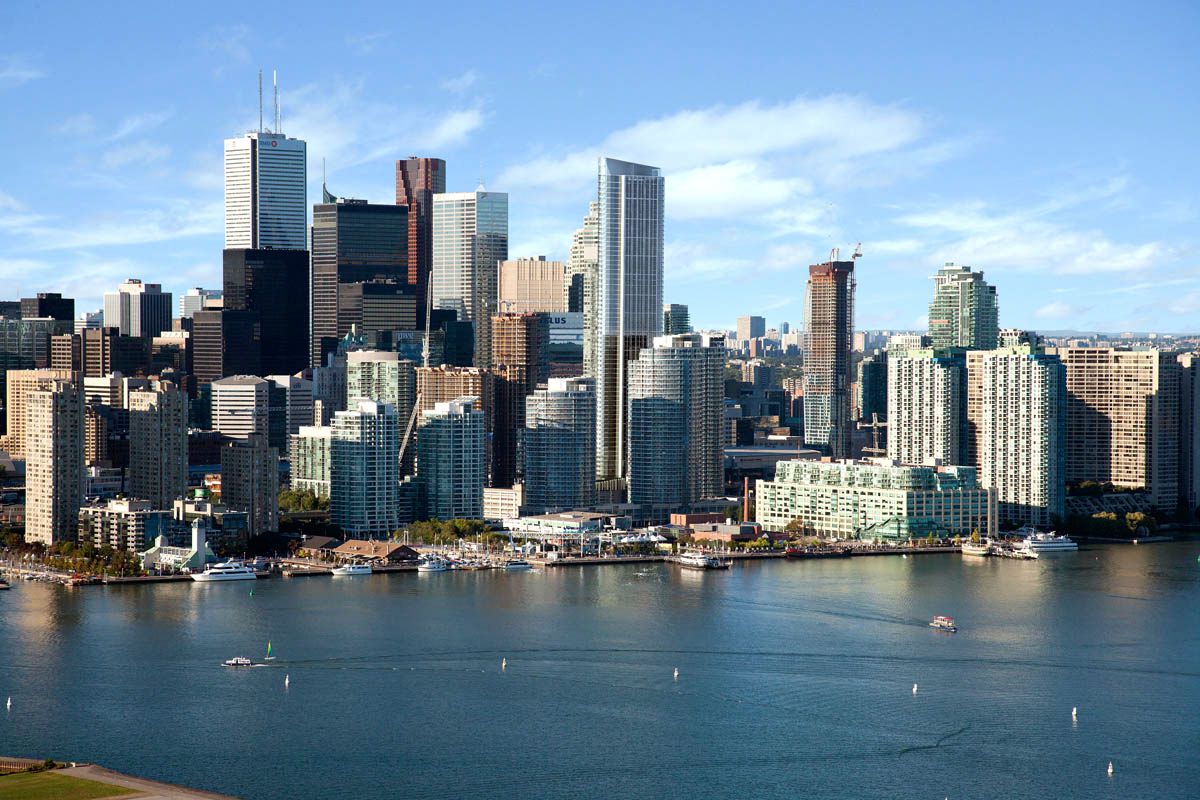 A glimpse of only some of the condominium developments that dot the Toronto skyline.